The Dharma Realm Association (DRBA), was incorporated to bring the genuine teachings of the Buddha to the entire world. The founder of the association, the mos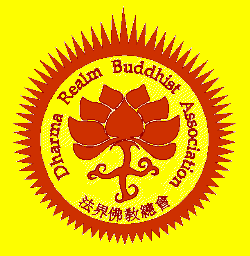 t Venerable Master Hsuan Hua, is a widely revered monastic, scholar, and teacher. In 1962, Master Hua accepted his disciples' invitation to come to America. Since the Association has founded a number of Buddhist centers including the Sagely City of Ten Thousand Buddhas also houses Dharma Realm Buddhist University, Developing Virtue¬ Secondary School, and Instilling Goodness Elementary School.
The aim of the Dharma Realm Buddhist Association is to provide spiritual, educational and social service programs which promote peace, happiness, and a high standard of ethical conduct for the world.